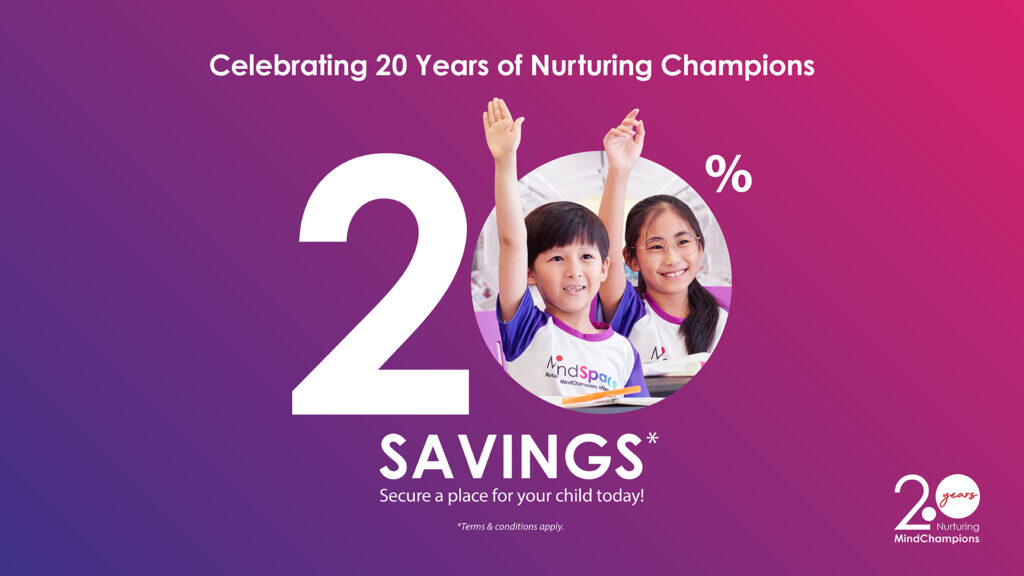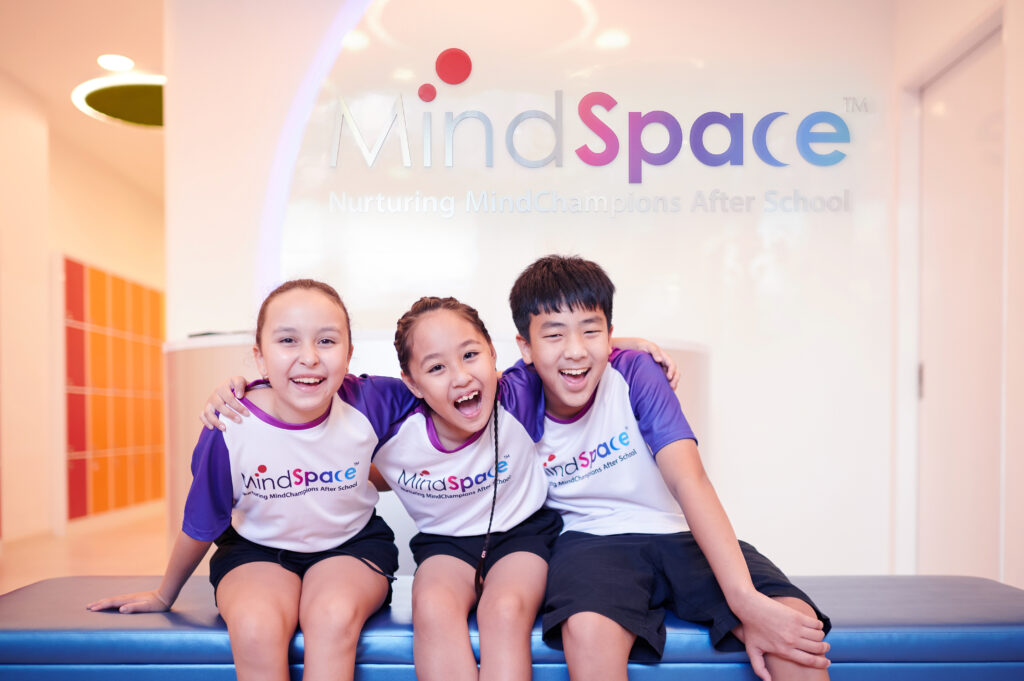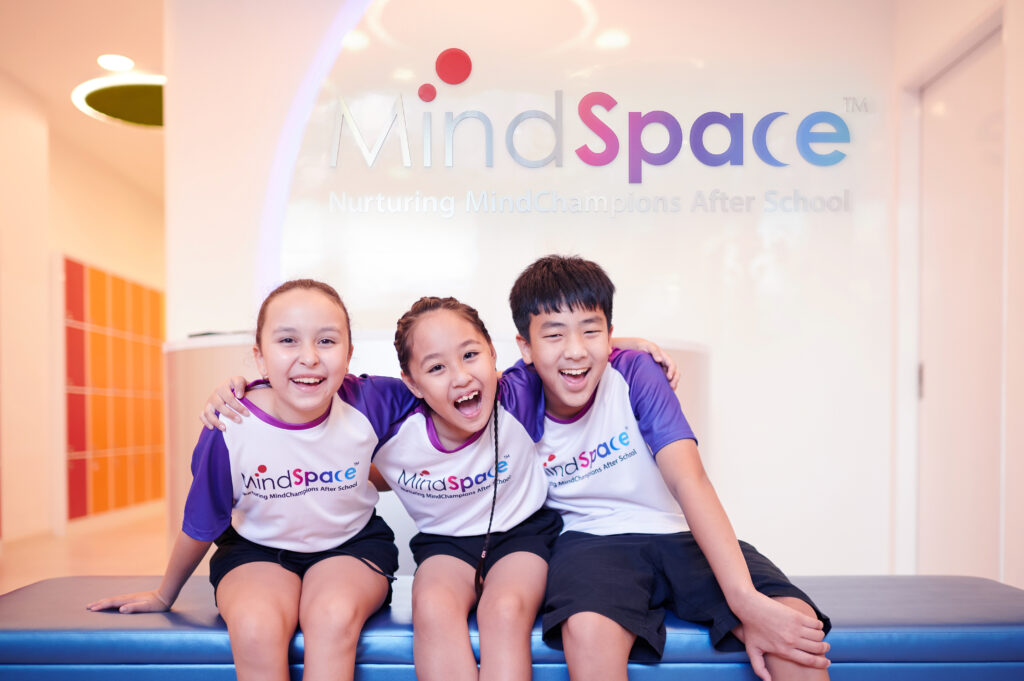 20 years ago, David Chiem, our Founder CEO and Executive Chairman, founded MindChamps with the belief that if we understand how we learn, every child can be nurtured to unleash their fullest potential.
Today, our research-backed curriculum is uniquely synthesised by award-winning and world-leading experts from the four distinct domains: Education, Psychology, Neuroscience and Theatre. This proven curriculum has been integrated into the new after school care and enrichment academy available islandwide – MindSpace.
20th Anniversary Celebration Promotion Details
To show our immense appreciation for the unwavering support throughout the years, we are celebrating our 20th Anniversary with 20% savings for both our after school care as well as weekend enrichment programmes! To enjoy this fantastic promotion, simply complete the form below with the relevant details. Terms and conditions apply.
Promotion Deal 1
Enjoy 20% savings for every term (3 months) of upfront payment made upon enrolment, up to a maximum of 4 terms (12 month
Promotion Deal 2
Enjoy 20% savings for every 2 or 4 terms enrolled in any weekend enrichment programme conducted at MindSpace centres!
Frequently Asked Questions
Terms and Conditions
Terms & Conditions
For after school care, the promotion is valid for new enrolments only, and each child is entitled to utilise the promotion once.
For weekend enrichment programmes, the promotion is valid for both new enrolments as well as renewals and can be combined between termly programmes and subjects.
This promotion is not valid for transfer between MindSpace Centres.
This promotion is valid from 15 April 2022, and child has to enrol by 30 June 2022 and commence class by 31 January 2023.
20% savings for after school care is applicable for each term (3 months) of full upfront payment made only, up to a maximum of 4 terms (12 months).
20% savings for weekend enrichment programmes are applicable for every 2 or 4 terms enrolled.
Not valid in conjunction with other promotions except for parent referral programmes, sibling savings and DBS Rebate and Waiver.
All prepaid investments are strictly non-refundable even if the child is unable to commence and/or complete the number of terms enrolled with the centre.
The enrolled child is required to stay for the duration of applied promotion (depending on the choice of upfront payment terms) or the savings given will be clawed back in full.
Valid for all participating MindSpace Centres.