Explore Our Learning Environment!
Explore Our Learning Environment!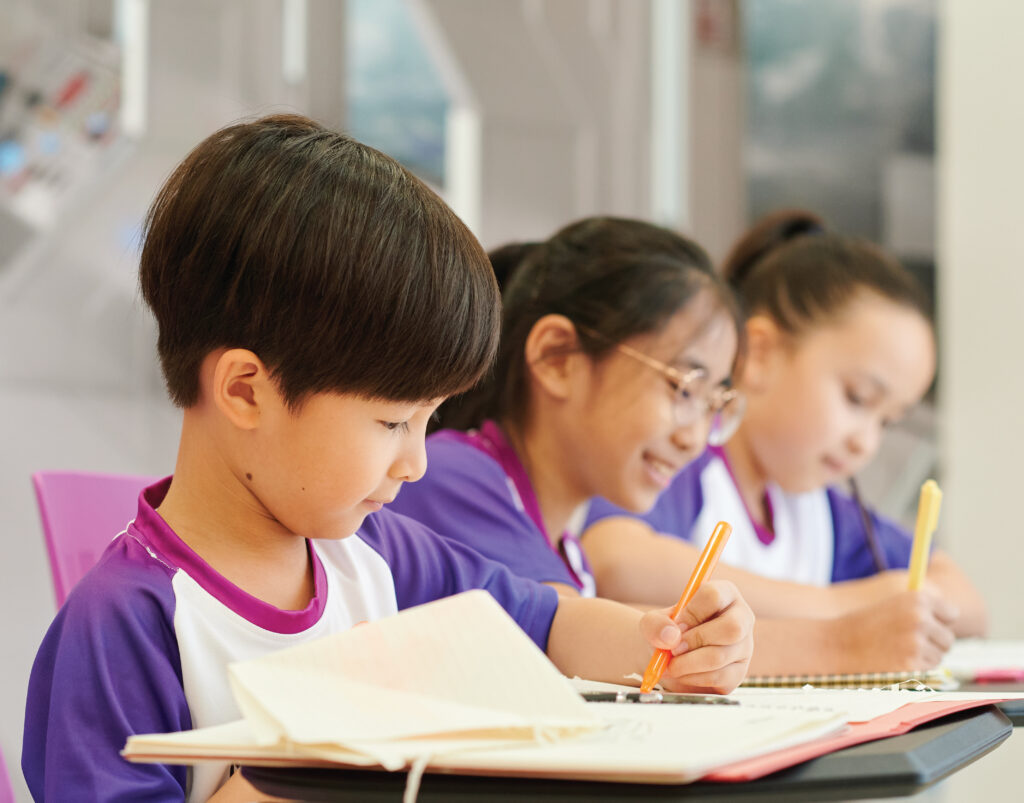 Say NO to Rote Learning
Powered by MindChamps, your child will be taught not just what to learn but how to learn through our proprietary, research-backed learning techniques such as the Art of Learning and Optimal Flow Method™.
We are the only education group with breakthrough PSLE results verified by KPMG in Singapore.*
* These results have been verified by KPMG in Singapore to supporting records provided by the Company, based on specified procedures in accordance with the Singapore Standard on Related Services SSRS 4400 Engagements to Perform Agreed-upon Procedures Regarding Financial Information.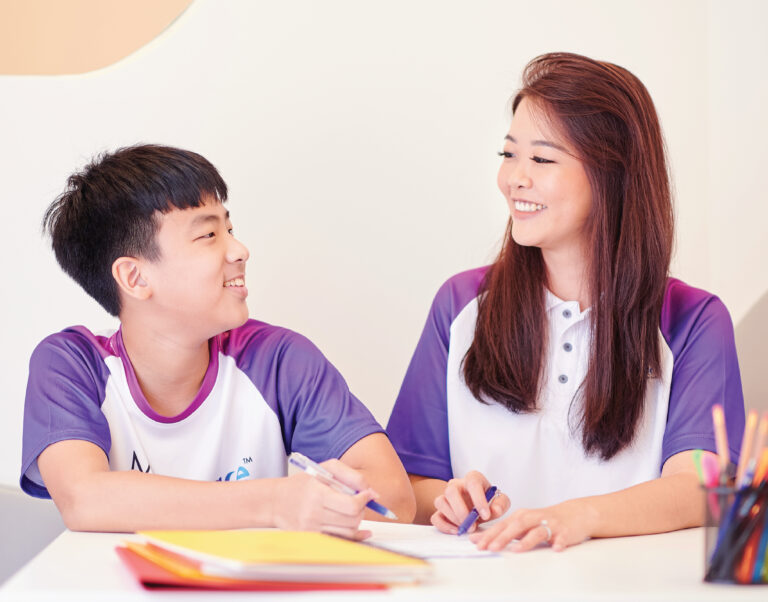 Accredited Specialist Subject Coaches
Beyond subject specialisation, our coaches inspire your child with the Champion Mindset. As well as a rigorous selection process, our coaches undergo 100 hours of training to receive full accreditation prior to centre deployment. This way, your child will be taught by the best of the best!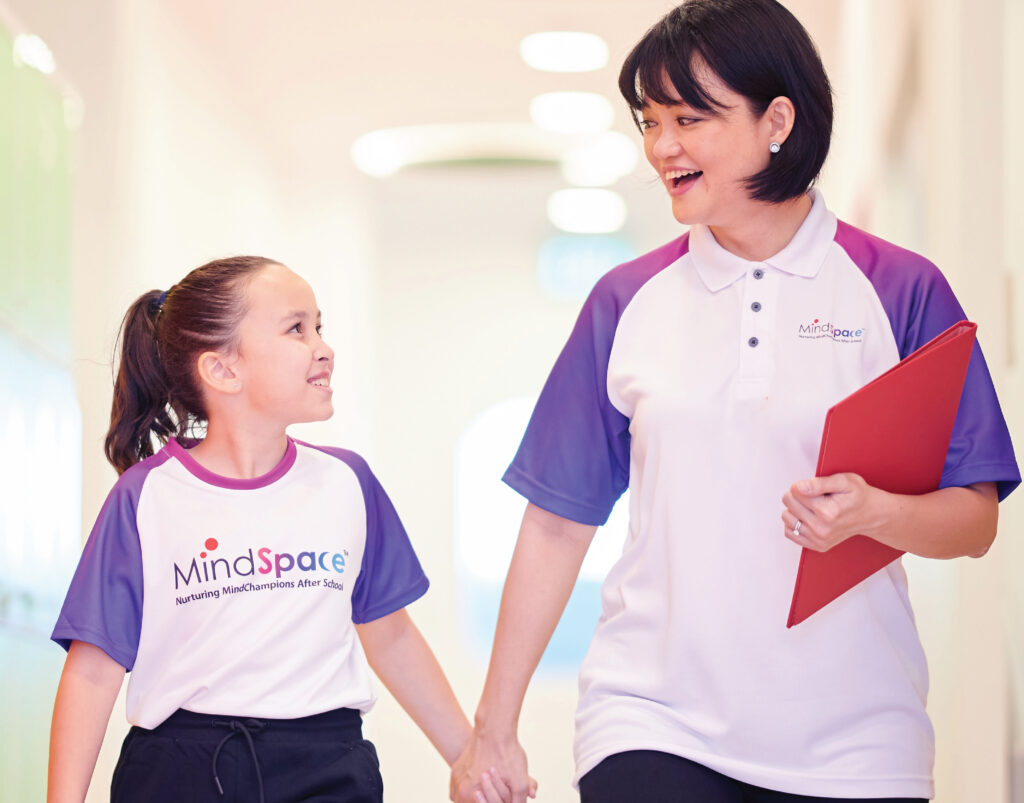 Homework Guidance and Social-Emotional Support
With a low coach-to-student ratio, your child will receive the attention needed to nurture them into Champions and Scholars. Daily homework guidance at the centre means that you are free to enjoy quality family time in the evenings with your child!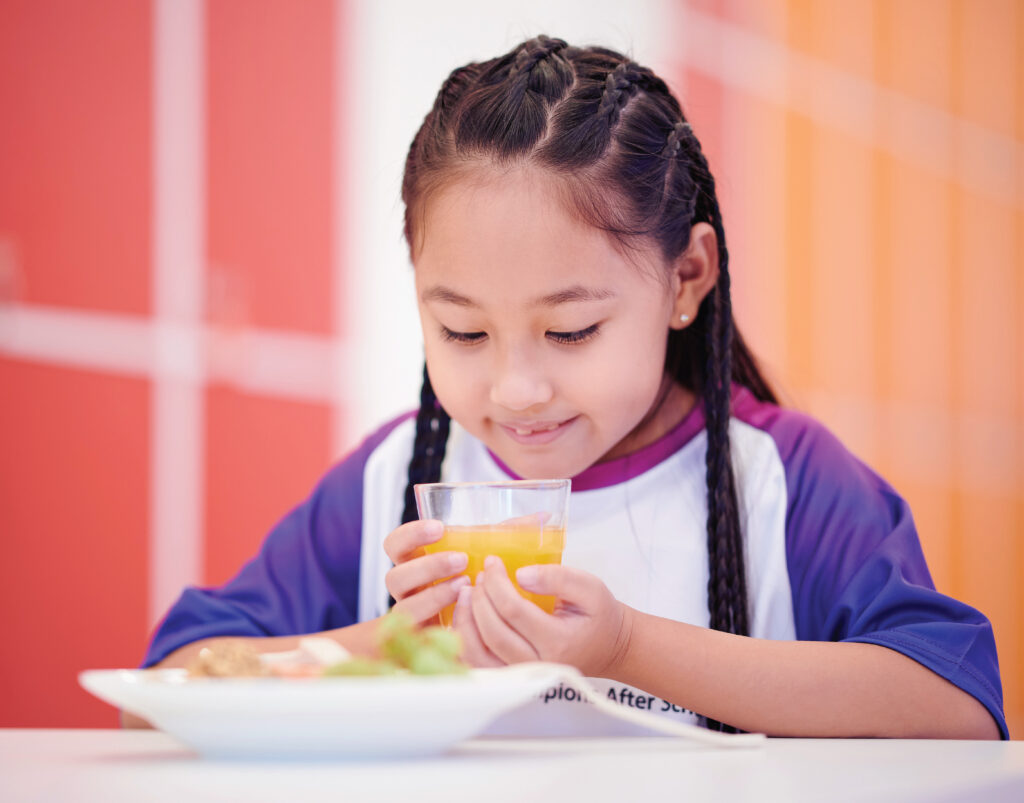 Nourishing and Healthy Meals
We have designed a tasty and healthy menu for your child that will provide them with all the nutrients that they require to nourish both their mind and body.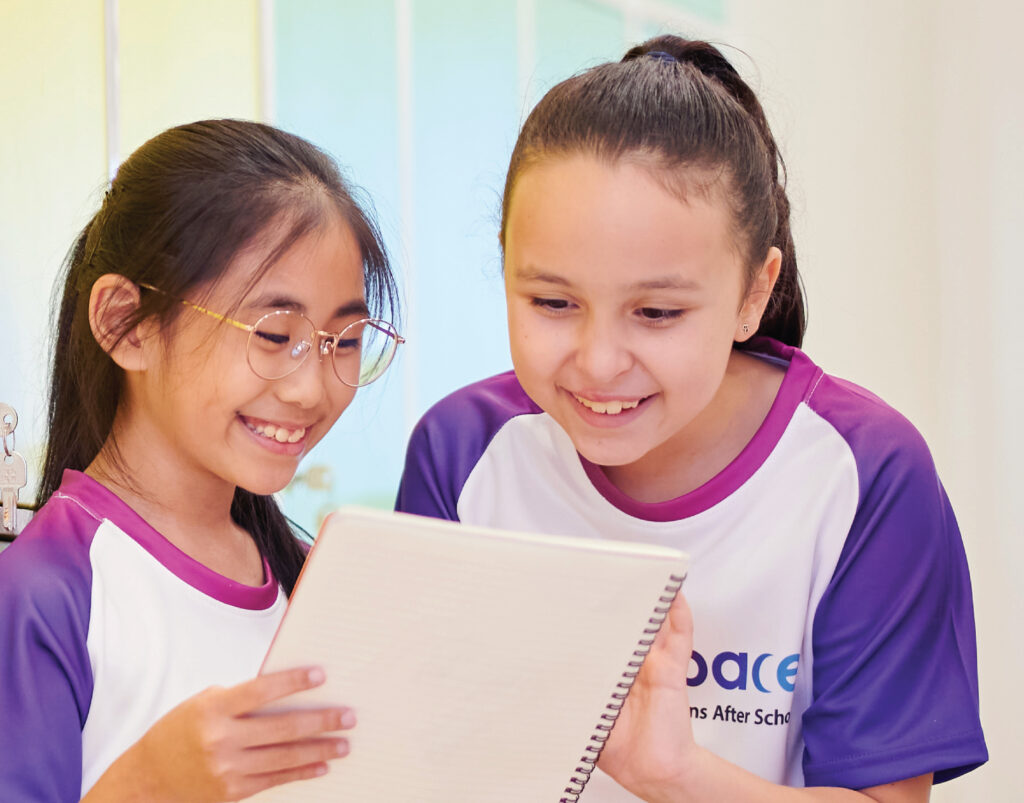 Safe, Fun and Relaxing Environment
Our centre provides a conducive environment that stimulates your child's imagination and inspires their creativity. With state-of-the-art facilities and a recreational corner for your child to optimise their learning experience, the hours after school will be fun and exciting!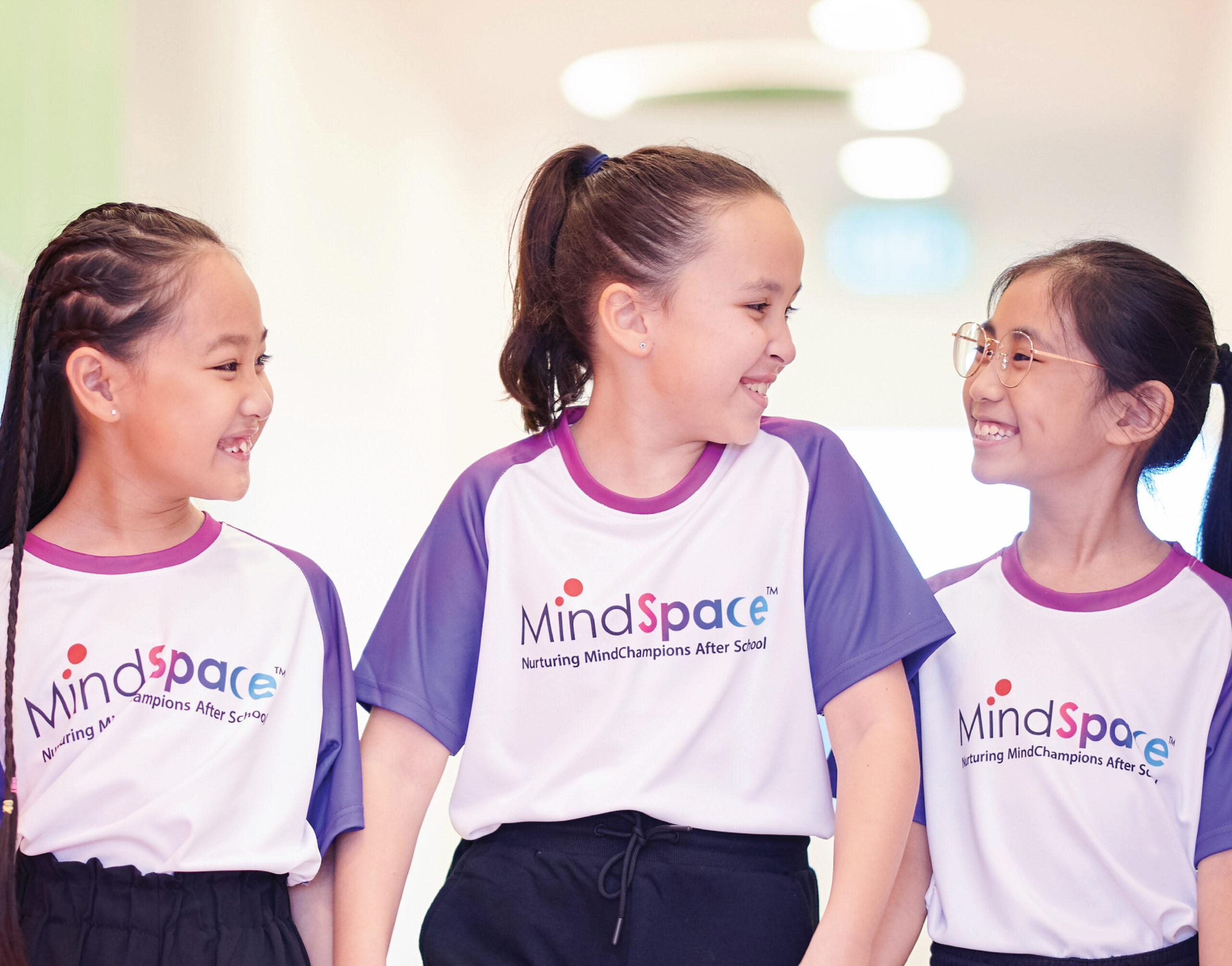 Refresh and Recharge!
With heated shower facilities, your child can look forward to enjoying the rest of the day at MindSpace feeling refreshed! Just bring your own towel and toiletries to get started!
Integrated Enrichment For Primary 1 to 5
English, Maths, Science, and Chinese*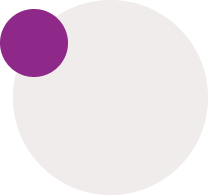 Integrated Enrichment For Primary 1 to 5 English, Maths, Science, and Chinese*
This introduces the techniques and mindsets your child will need to develop the skills, attitudes and values
necessary for social, emotional and academic success, while strengthening their ability to understand and apply the
subjects that are taught in school.
After School Enrichment Curriculum
MindSpace incorporates some of the best MindChamps enrichment programmes into a complete after school curriculum for our students, encompassing Maths, English, Science, and Chinese enrichment classes for lower and upper primary school levels.
The Art of Learning
Knowing how to learn is just as important as knowing what to learn. Your lower primary child will be introduced to our full range of proprietary learning techniques – based on in-depth research of world-leading experts – and equipped with the skills and mindsets vital for thriving in the academic environment and beyond.
Specially tailored to Primary 1 and 2 students, The Art of Learning interweaves our learning techniques with the concepts that are taught in school to build strong foundations for learning. Through our enrichment classes, your child will learn how to analyse, synthesise, evaluate and apply new concepts, as well as demonstrate creativity in discovering alternative solutions when faced with challenges. This will help them gain a strong foundation in the core subjects of English, Maths, Science, and Chinese.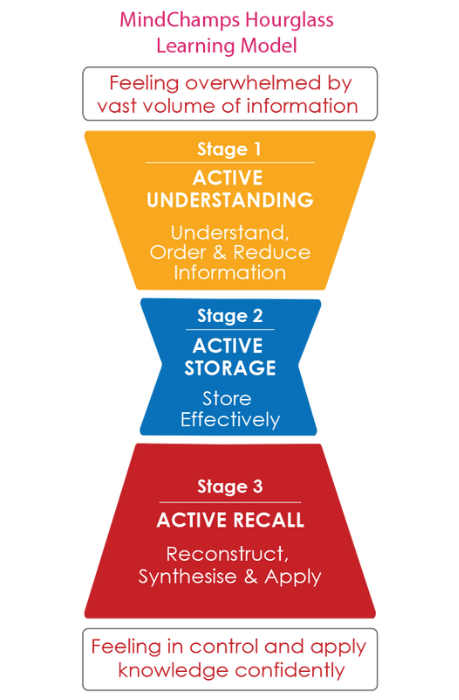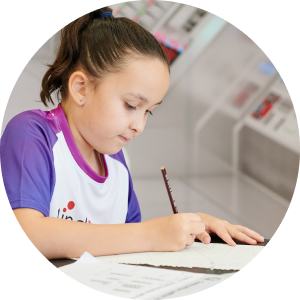 The Optimal Flow Method™
Our proprietary Optimal Flow Method was developed through extensive research and has helped countless primary school students achieve academic success by strengthening their understanding of the basic curriculum taught in school. We help your child break down topics into concepts and build upon prior knowledge for better understanding and recall. With this holistic approach to after school enrichment, your child will be able to master every subject and be empowered with the confidence to succeed in their examinations.
Ultimately, it's all about the four As:
Active Understanding
Active Recall
Active Storage
Application
Active Understanding
Active Recall
Active Storage
Application
The Optimal Flow Method in our weekend and after school enrichment curriculum creates active understanding of all concepts

Take the first step to nurture your child as a MindChampion today!
Fill in this form to schedule a tour at your preferred centre now!