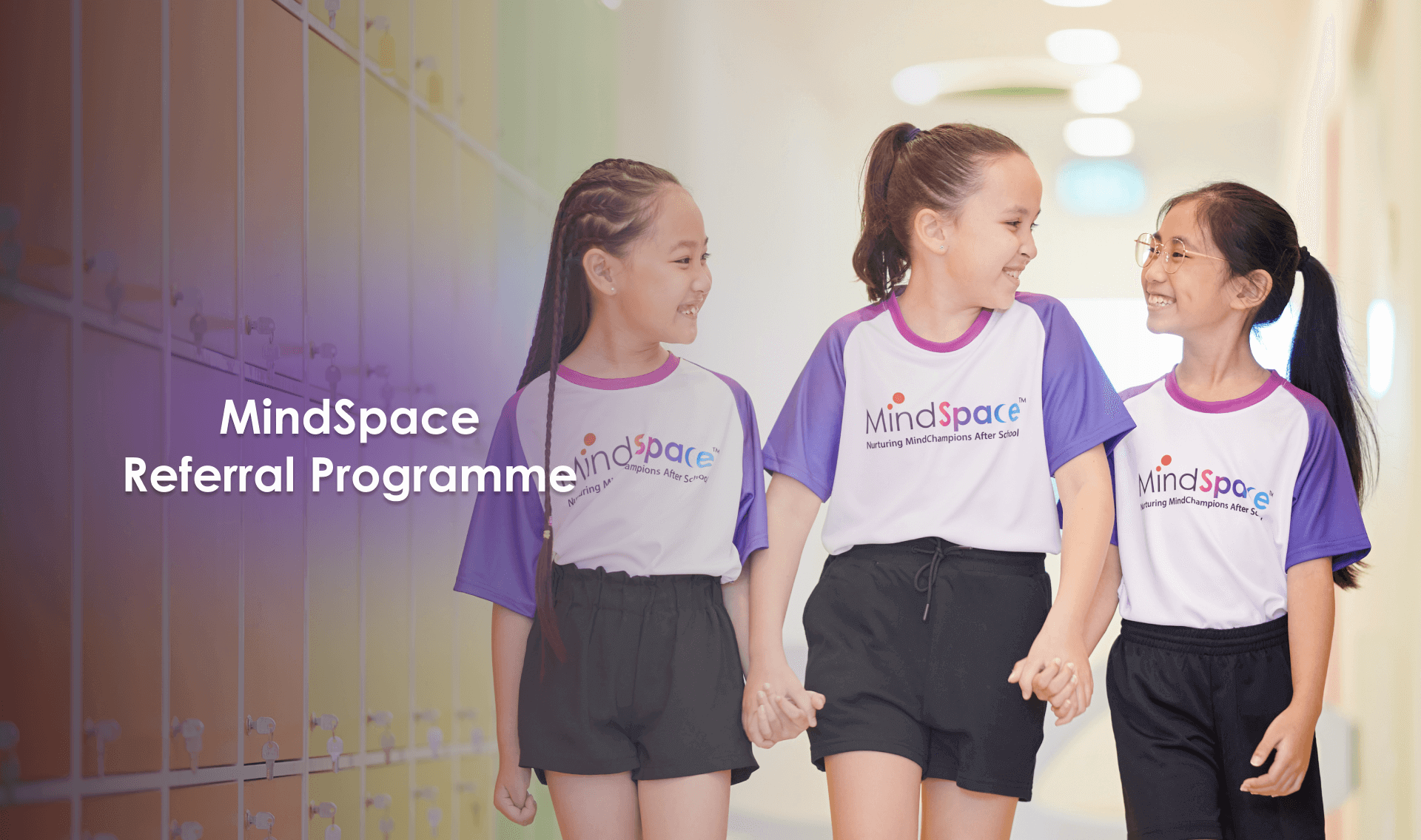 Enjoy attractive savings on your child's after school care fees for every friend you refer.
They say everything is better in the company of friends, so we are extending an exclusive promotion to you for every child of a friend that you refer to MindSpace.
Simply fill up the form below with the relevant details to receive your savings. Terms and conditions apply.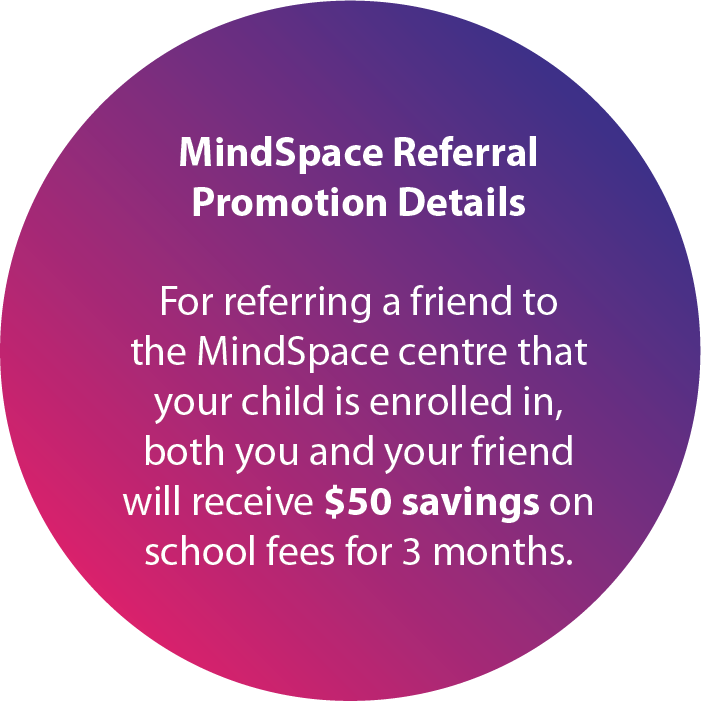 Terms and Conditions:
Valid for new enrolments by 31 Dec 2022 and class commencement by 31 Mar 2023.
This promotion is not valid for transfer between MindSpace Centres.
Strictly valid for parent referrals within the same MindSpace Centre only.
With the consent of the Referee (new parent), the Referrer (existing parent) is required to submit details of the Referee via a dedicated
Online Referral Form.
Savings apply immediately from the 1st full month onwards. No savings will be accorded for the 1st month if the child did not attend the full month, and savings will be given only in the 2nd month (full month) and onwards. No pro-ration of savings will be accorded.
Referee's child must complete minimum 3 months of class, or savings will be retrieved back in full from both Referrer and Referee.
Valid in conjunction with other promotions/savings/privileges, unless otherwise stated.
Valid for all MindSpace Centres.