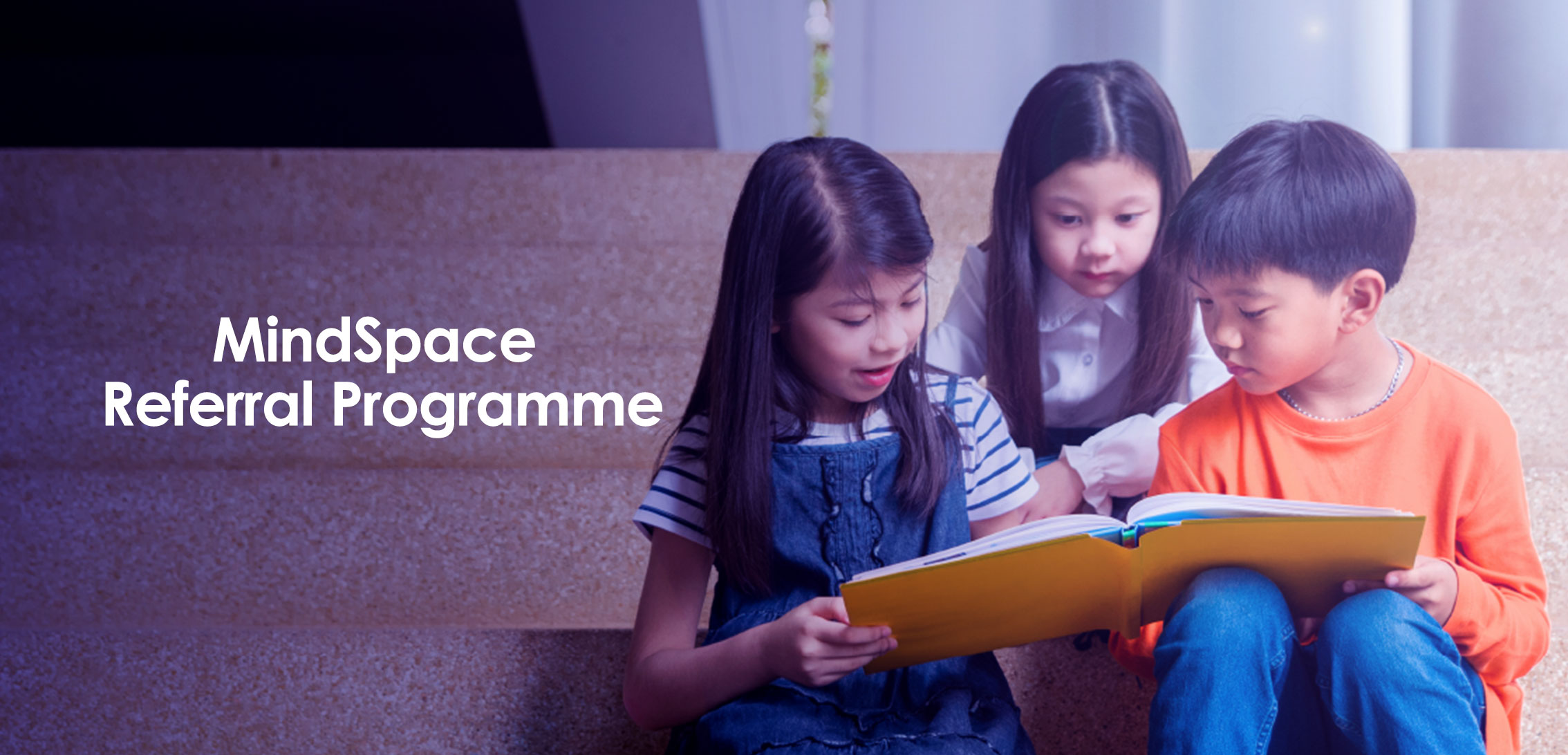 Enjoy $150 cash reward for every friend you refer!
They say everything is better in the company of friends, so we are extending an exclusive promotion to you for every child of a friend that you refer to MindSpace.
Simply fill up the form below with the promo code GIFT50 to get started. Terms and conditions apply.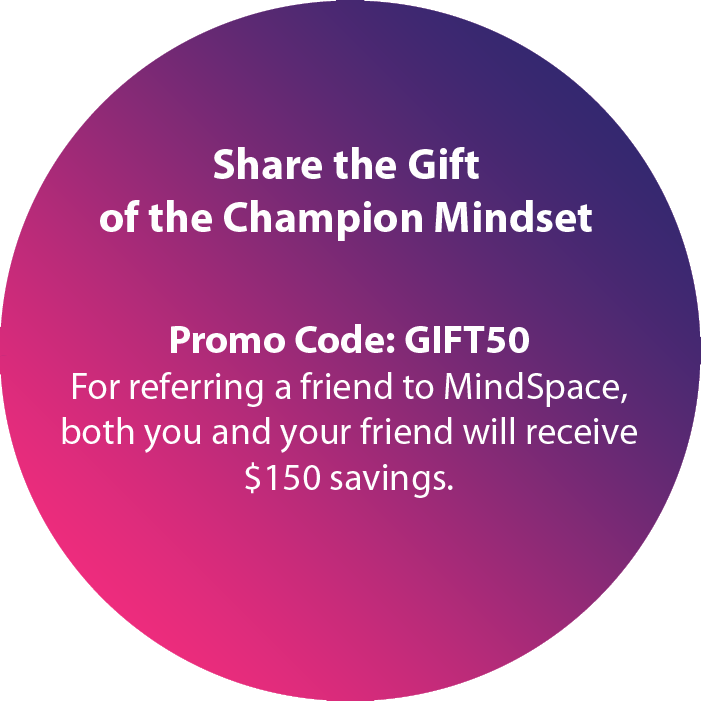 Terms and Conditions:
Valid for new enrolments by 30 Jun 2022 and class commencement by 31 Mar 2023.
To enjoy this promotion, key in the promo code GIFT50 when submitting the online referral form and at the point of enrolment.
This promotion is only applicable for referrals by parents of participating MindChamps Preschools to participating MindSpace Centres.
With the consent of the Referee (new parent), the Referrer (existing parent) is required to submit details of the Referee via this dedicated Online Referral Form (unique to each Centre).
Referral Savings for the Referee will be deducted in blocks of $50 Savings x 3 months from the monthly school fee. Referral savings apply immediately from the 1st full month onwards. No savings will be accorded for the 1st month if the child did not attend the full month, and savings will be given only in the 2nd month (full month) and onwards. No pro-ration of savings will be accorded.
Referee's child must complete minimum 6 months of class, or savings will be retrieved back in full from both Referrer and Referee.
The referral savings (full amount of $150) will be paid out to the Referrer via cheque/bank transfer after the Referee's child has completed 6 months of class.
There is no limit to the number of Referrals submitted by a Referrer. Savings for the Referrer will be stackable if they refer more than one child to MindSpace.
Valid in conjunction with other promotions/savings/privileges, unless otherwise stated. Other T&Cs for these promotions apply on top of this referral savings.